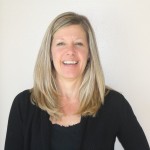 I arrived in Dallas a few days prior to the TPMA Dallas County Winter Meeting in Plano,TX with appointments to meet with my customers in their office.  This gives us a chance to meet face to face and they get updated information on our products and an opportunity to discuss changes in the industry. I was able to provide them with valuable information on a new step down approach that can be incorporated into lower extremity AFO therapy.  I spent quality time with them answering questions and getting to know their needs.
I let them know I will also be at the event and many customers came to the booth to ask further questions or just to say "thank you" for visiting my office.  I really enjoy getting to know my customers better, we had some great conversations!
There was a lot of discussion about the 2013 Medicare requirements for custom AFO's.  Everyone wanted to see the sample of the new Richie Brace Ultra that meets these requirements.
In-person gatherings are the best way to share what you are learning and what others are doing. It's about "hallway conversations" and interaction with peers.
Once the conference is over, we are all ready to get back in the office!  Let's keep the momentum going.  Let's stay in contact and learn from one another!  Visit our website and see what conferences we will be attending in 2013.  See if I'll be in your area and mark your calendar.  I would enjoy an opportunity to meet with you.