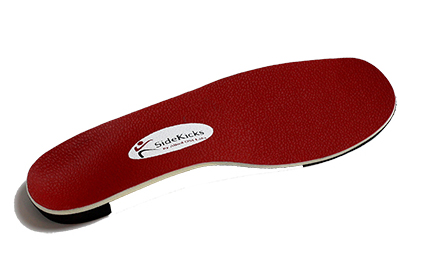 The SideKicks Freestyle products offer a complete solution for in-office dispensing.  This product line was designed with the same quality of Allied OSI Lab's custom orthotics.  They are manufactured in bulk to keep prices competitive.
Freestyle Walker Features:  1/8" semi-flexible Triton shell (comparable to popular thermoplastics) and a full or sulcus length top cover with 1/8" EVA.  You can choose between a 4 degree varus extrinsic rearfoot post or non-posted rearfoot.  A suede bottom cover protects the forefoot.
One of our most popular styles, the Freestyle Walker is good for sports or everyday use and fits well in a lace-up shoe with a removable insole.  Treatment for plantar fasciitis or heel pain.