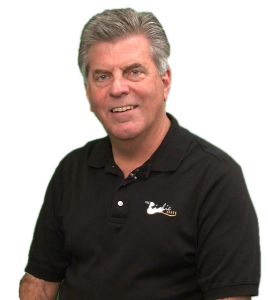 Dr. Doug Richie, founder of the Richie Brace®, is dedicated to ensuring that AFOs are providing your patients with the most effective non-invasive treatment for conditions affecting the lower extremity.
(scroll down to learn more about Dr. Richie, his background and experiences)
Because he wants your patients to have the best outcomes and your practice to succeed, he (in partnership with Allied OSI Labs) will personally work with you and discuss your individual patient cases.
If you have questions about how to best treat your patients with the various styles of the Richie Brace®, request a consultation with Dr. Richie now!
Quick and Easy.
After you complete the form below, you will receive an email asking for the details regarding your specific question and patient case.  Once Dr. Richie has the details needed for a thorough consult, you will receive his response within 24 hours.
About Dr. Richie
Associate Clinical Professor of Applied Biomechanics at the California School of Podiatric Medicine at Samuel Merritt College

Two-two winner of the American Podiatric Medical Association Research Award

Served as Section Editor (Sports Medicine) of the Journal of Foot and Ankle Surgery for eight years

Current Fellow and Past President of the American Academy of Podiatric Sports Medicine

Owns 5 U.S patents on footwear and brace designs

Research interests have focused on injury prevention and orthotic intervention in athletic patients

Recent publications have focused on the pathomechanics of the adult acquired flatfoot deformity